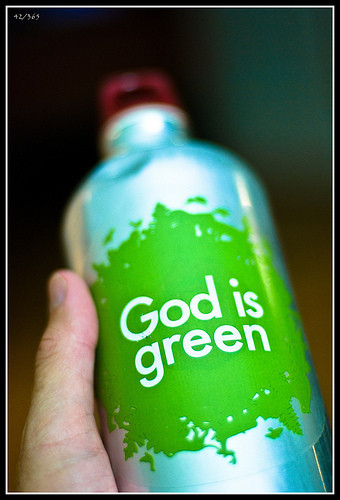 When disagreeing with someone else's ideas, it can be tempting to engage in narrative attack; to make a direct attack on one narrative from the vantage point, and in the language, of your opposing narrative. For example, when someone wraps climate change-denial views in the rhetoric of creationist beliefs, it is tempting to directly attack the climate change denier's whole belief system. Once a narrative attack is made, persuasion becomes nearly impossible because the attacked person feels that their whole belief system is under siege. Change becomes impossible.
A narrative insurgency approach, on the other hand, examines the other's narrative framework, learning the component parts and looking for points of connection. Rather than directly attack a creationist's whole belief system, for instance, a "narrative insurgent" looks to foment home-grown insurgency against the most problematic beliefs by identifying ally beliefs and seeking to reinforce them. When speaking to creationists about environmental issues, for example, emphasizing humanity's mandate to care for God's creation can be an effective point of entry.
If we are to transform the political culture, we need to think not in terms of attacking opponents' views head-on, but rather in terms of fomenting homegrown insurgency. The root of the word insurgency is "rise up." Insurgencies rise up from within. Narrative insurgency rises up from within a cultural narrative, transforming that culture from the inside out.